CCP Quant has put up another Dev Blog post looking at some of the economic metric within the Eve Online economy for February 2016.
It follows on from the talk given at Eve Vegas which looked at the economic metrics for the month of September 2015 - that specific blog post also gave the definitions of each item of data.
Active ISK - and what it means for the price of Plex
The chart below shows the amount of ISK sitting in alts wallets (green line) and corp wallets (orange line) to give the total ISK just lying around as the blue line going back to 2012. In summary, there was 949 trillion ISK lying around by end of February, a rise of 13 trillion.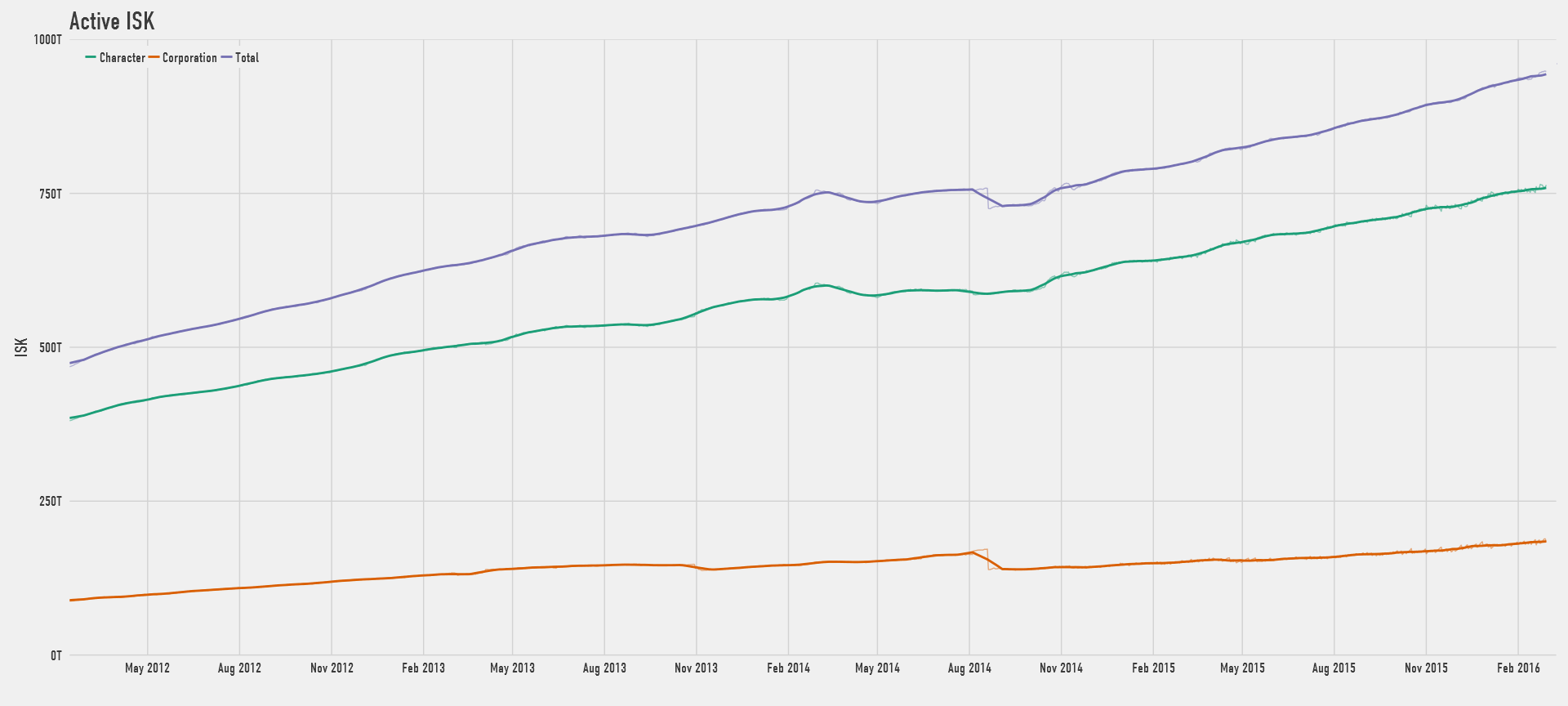 949 trillion is a lot of spare ISK to have lying around - but the question we could have is how much is needed to finance player operations (replacing destroyed ships and equipment, running war operations, running trade operations, etc i.e. in wallets and expected to be spent) and therefore how much is truly doing nothing and therefore can be spent on Plex.
To answer that question we need to use the "Velocity of ISK" graph below. The Velocity of ISK described how much of 1 ISK is used over a 30 day rolling period.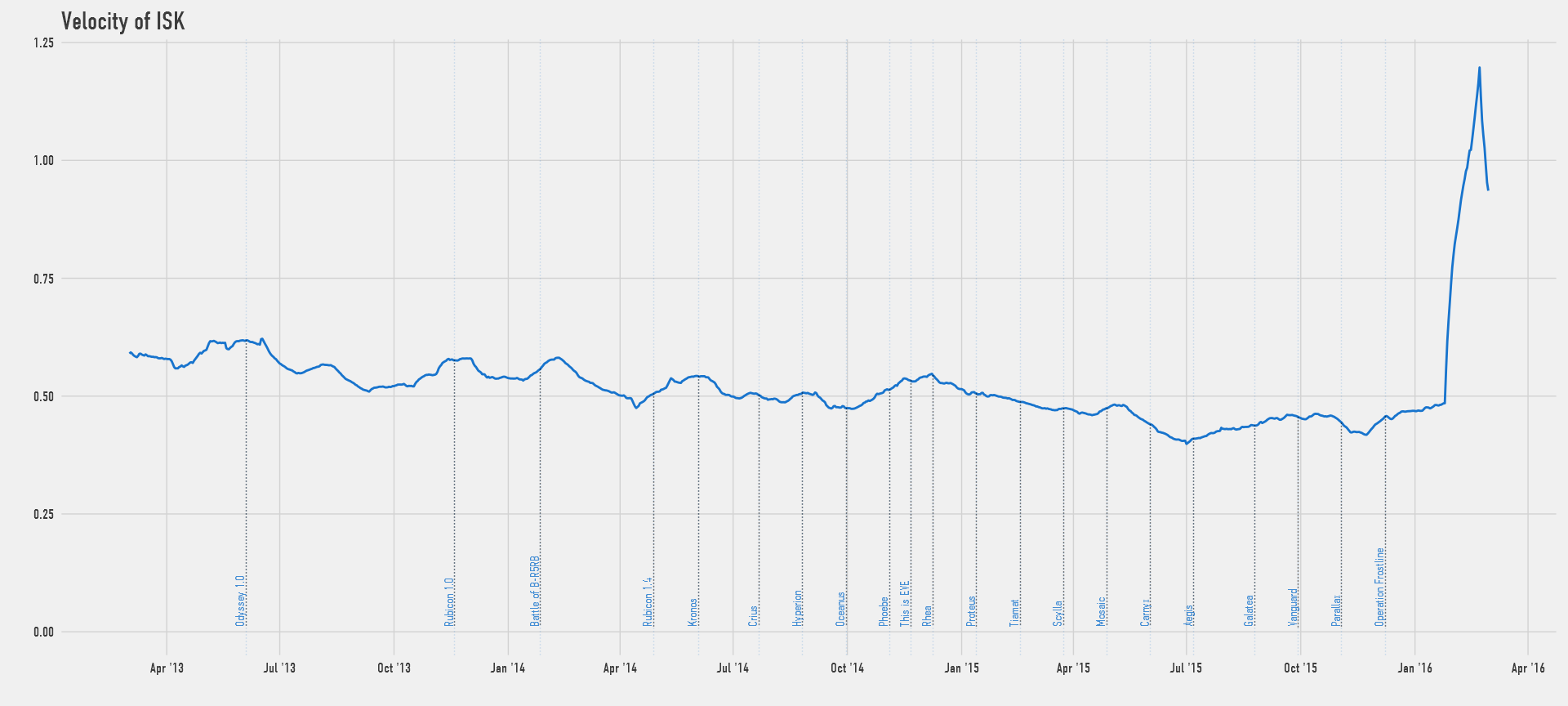 As can be seen above, the trend has been falling over time to now below 0.5x. The recent large spike was caused by skill extractors.
But lets stick with the 0.5x and indeed the long term decline. That tells us two things. Firstly, of the 949 trillion ISK lying around, only 475 trillion is actually used per month leaving the other 474 trillion just sitting idle. Secondly, that proportion of ISK and absolute value of ISK just sitting idle is rising each month and so can only be an upside driver for Plex prices - what else would it be spent on?
As i write the price of Plex is 1.13 billion ISK and is flat over 6 months having rising from 0.80 billion to 1.30 billion, breaking 1bn in June 2015. The recent move has been down but it feels like the ongoing rise of ISK coming into the game (mainly through bounty payments and NPC buy orders).
In a way, I would always expect the ISK coming into the game to exceed player requirements (i suspect CCP don't want people to leave because they can not get enough ISK to play - and the ease of getting ISK for you and me may not be the case for someone else, so the required ability to get enough ISK needs to be quite low). Hence, until a new Sink (method of taking ISK out of the game, such as transaction taxes) comes along we have an inbuilt upward driver of Plex prices.
Perhaps what is also interesting is that if we add up all the ISK coming into the economy and deduct all the ISK leaving the economy then we get a rise of 22 trillion ISK which therefore indicates that 9 trillion ISK (22-13) was held by characters that ceased their subsciptions - not sure how much Plex is also "retired".